Call for Applications - Startup Village @MICCAI2021
Continuing on the success of the Startup Village at MICCAI 2020, we open the door again to the future generation of technologies and entrepreneurs at the Startup Village as part of the virtual MICCAI 2021 conference.
We are delighted to inform you about some exciting benefits concerning the selected Startup Village participants:
Visibility:

Live Pitch Competition during the main MICCAI 2021 conference, in which you can showcase your startup to a wide audience and a jury of experts
Virtual booth at MICCAI 2021 to showcase your solutions during the conference
Additional highlight for startups promoting AI solutions for Affordable Care, in collaboration with the FAIR workshop
Highlight of the MICCAI 2021 startup village participants in the NVIDIA Inception Healthcare newsletter or blog platform

Connect:

Access to mentors for the startups that are selected for the pitch competition
Grow your visibility, expand your network and connect with MICCAI 2021 participants at your virtual booth
30-min focused deep-dive session with an NVIDIA expert on a topic of your choice: e.g. technical, go-to-market, ecosystem

And more:

MICCAI will offer free registration for 2 persons from the selected startups
All selected startups will receive an invitation for expedited screening of their application to the NVIDIA Inception program, providing additional benefits
Registration Form
To apply for you and your company to become part of the MICCAI 2021 Startup Village, please complete the registration form at the link below.
STARTUP VILLAGE @ MICCAI 2021 REGISTRATION
Selection Criteria
In 2021, we will welcome up to ten startups in the program. The Startup Village Committee will consider these selection criteria:
Impact and innovation of the technology
Relevance of company and product to the MICCAI areas and activities
Benefits to the company from participation in the program.
Pitch Competition
Format: short slide-based pitch with presentation by one representative of the startup + Q&A by Jury
Jury: MICCAI, NVIDIA, FAIR representatives + voting by the audience
Award categories:
MICCAI Startup Village Award 2021 (500 Euro)
Affordable Care Award (250 Euro)
Audience Favorite Award (250 Euro)
Official Sponsor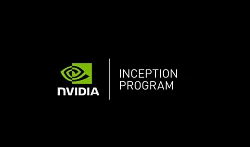 Important Dates
August 18th 2021:

Application due

September 1st 2021:

Notification of acceptance, time to prepare slides for the pitch and a pre-recorded video

September 22nd 2021:

Submission material

September 27th - October 1st 2021:

Virtual Booths and Live Pitch Competition at the Startup Village
---
Do you have any questions? Please contact: startupvillage@miccai2021.org
We look forward to seeing you at the Startup Village @MICCAI2021!
Be well,
Nicola Rieke, Daniel Racoceanu, Antonio Porras Perez, Nadim Daher, Le Lu, Marius Linguraru